Physiotherapy Jobs Stafford - Apply NOW
Vacancy details
A rare opportunity for a physiotherapist to work at one of the UK's leading private clinics, a fantastic working environment in a grade II listed building, with a friendly and motivated team and a high level of technical support. The role offers the job satisfaction of being able to use all the practical MSK skills with which you were trained, plus an exceptional ongoing professional growth opportunity to learn new skills from our in house world-class knowledge base.
The successful candidate will be able to demonstrate a keen desire to work hands-on, be a strong team player and show an ability to think outside the box.  The clinic places equal importance on prevention as well as acute injury treatment. Our preventative, wellness program makes use of an in house developed and published health model.
FULL DETAILS HERE - Physiotherapist Jobs Stafford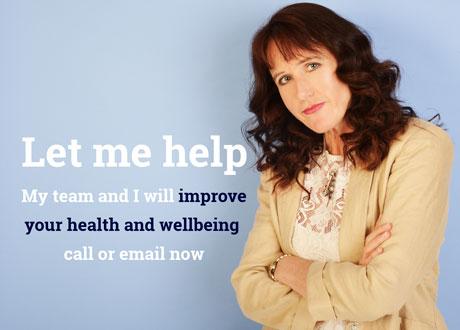 The Practical Application of Nicky Snazell's Advanced Needling Skills
Nicky Snazell is one of the worlds leading GunnIMS dry needling practitioners, having reached the highest training level and awarded a fellowship of ISTOP.  She has treated thousands of patients over nearly 30 years, taught IMS and presented on pain and health internationally, and written 5 books on pain and health.  Nicky is a recognised authority who attracts patients from all corners of the globe.
This internship will take you from previous theory and practical courses in which you were taught WHERE to put needles, to the essential and more important step of WHY and HOW.
Internships will involve one on one with Nicky Snazell, observing while she treats complex neuro-musculoskeletal cases.
She will elaborate on:
How you diagnose with a needle
The difference between Eastern-based acupuncture and GunnIMS dry needling
Physiological theories and anatomical placement of needles
Provide an initial understanding of the WHY of treating and HOW to mix with Eastern practice.
Nicky will also provide an understanding of how her 4 Keys approach gives a baseline to both assessing the patients healing time, plus the overall health of their immune system. This will guide the most appropriate type and intensity of treatment. In other words, the dosage.
Previous experience required:
Foundation BMAS or AACP course
Minimum of 3 years acupuncture practice
Chartered Physiotherapist or
Medic with post-graduate training in MSK and acupuncture
Internship days will start at 9:30 am and finish at 3:30 pm, with a 30-minute lunch break (please bring your own lunch), and will be held at Nicky Snazell's Clinic near Stafford.
Internship cost £250 per day
For more information, please call Nicky Snazell's Wellness & Physiotherapy Clinic on 01889 881488.
The clinic is in central England and has rapid access to most of the country, with an excellent motorway network nearby. Stafford is only 1hr 15min by train from London.
Most people have heard of acupuncture and understandably assume that if a treatment involves a needle, it must be acupuncture. This is akin to saying that everybody who uses a knife must be a surgeon. Our task is thus to look in depth at all the ways that needles are used so that you have a better understanding of what the differences are and thus can eliminate the confusion surrounding this type of treatment. By doing so, it will also hopefully help you gain confidence to try this form of treatment in the future and help you seek out the best type of practitioner for your problem
Acupuncture History
Historically, the use of the needle for treatment started in the east, most probably in China, many thousands of years ago. Thus, there have been thousands of years to refine and improve the understanding of acupuncture in Chinese Medicine, the latter being a complete medical system which looks at the whole body. It regards illness as the body being out of balance and thus seeks to identify why it is out of balance and then treats to redress this.
Discovered by the west just 200 years ago!
Acupuncture was only discovered in the west relatively recently, the last 200 years or so, and slowly but surely became more understood and used. Chinese Acupuncture is based on treating the flow of energy around the body and needles are generally inserted to a precise depth into the fascia in which the energy flows. Interestingly, our western technology now supports this theory (see page 5). The Chinese also understood that some areas of the body were locally painful and would needle these independently, calling them 'Ah Shi' points, translating as 'that's it' points.
Rotator Cuff Physiotherapy, Shoulder Treatment
Rotator Cuff Physiotherapy
Many have heard of the rotator cuff in the shoulder and, not surprisingly, believe it to be a single part of the shoulder. The rotator cuff is, in fact, a group of four muscles that work together to provide dynamic stability of the shoulder joint, helping to control the joint during rotation:
Supraspinatus
Infraspinatus
Subscapularis
Teres Minor
The Supraspinatus is a small muscle which you can feel above the bony ridge on the back of your shoulder blade (scapula). It attaches to the top of the arm bone (humerus), just below the shoulder joint. The task of this muscle is to move the arm sideways away from the body for the first 15 degrees. After that other muscles take over most of the load, it is an area of the should that can be torn and is popular for 'Rotator Cuff Physiotherapy'
The Infraspinatus is a thick triangular muscle, which occupies the main part of the sculptured dent in the back of the shoulder blade, below the bony ridge. As one of the four muscles of the rotator cuff, the main function of the infraspinatus is to turn the arm out as in the backhand in tennis and stabilise the shoulder joint.
The Subscapularis is a large triangular muscle at the front of the shoulder blade, between the shoulder blade and the rib cage. It attaches to the top of the arm bone (humerus) and into the front of the shoulder capsule. Its role is to turn the arm in.
The Teres Minor muscle sits below the Infraspinatus. It is quite a small rounded muscle and its primary task is to stop the arm moving up when it is moved out sideways (abducted). It also helps the Infraspinatus turn the arm out.
TREATMENTS FOR ROTATOR CUFF TENDINITIS
Rotator cuff tendinitis describes the inflammatory response of one or more of the four rotator cuff tendons, due to impingement or overuse, and leading to more and more micro-trauma that can then lead to a tendon rupture and will require Rotator Cuff Physiotherapy.
The inflamed thickening of the tendons often causes the rotator cuff tendons to become trapped under the acromion (the bony projection of the shoulder blade over the shoulder joint) – like a carpet stuck under a door – causing sub-acromial impingement. Failure to heal then leads to further damage. Early treatment of tendinitis, therefore, is necessary in order to prevent the development of more chronic and serious conditions.
Treatment can include: first and foremost scapula re-education exercises, postural exercises to lessen the impingement, gentle shoulder mobilisations and massage, aided by local electrotherapies, such as laser, pulsed shortwave, shockwave and deep oscillation. Specific rehab exercises can help guide you back to full fitness.
NHS Service Provision Lottery
Healthcare Lottery NHS UK
Many of you will have heard this term before, which related to the enormous differences in NHS service provision across the country. This led to the creation of NICE, a body which was responsible for authorising treatments, which were then supposedly going to offered countrywide.
A recent study by Which, however, has uncovered that those with the most complex medical needs still face a postcode lottery when it comes to recouping their full care costs. In fact, the report showed huge differences, an example being that Salford funded 25 times as many patients as South Reading. Despite a national framework being set up six years ago in 2012, the best and worst areas have not changed.
Also concerning is that despite the guidelines being that decisions on funding should be made within 28 days, some areas are meeting that target in only 2% of cases.
The situation is likely to get a lot with a predicted 45% growth in demand and yet a targeted cost efficiency saving of £855million.
The key message all of us need to take from this is that we should do everything we can to protect our own health, and the earlier the better. Investment now could make a massive difference to your quality of life in later years.  The alternative really is leaving it to a flip of a coin.
For more information on this report see www.which.co.uk.
For help with health contact the clinic on 01889 881488
How well executed event management helps your health
Great event management can help your health and here's how
At Nicky Snazell Clinic Stafford, we find ourselves treating events staff, exhibitors and conference managers for stress-related issues such as back pain, neck pain, and general niggles, most of which are the result of stress caused by their jobs.
If you are involved with running an event or exhibition, it can be a high-stress situation, one which despite your best efforts is controlled by others. – That is where well-executed event management can help.
So, what should you do?  
Firstly, you should carefully select your exhibition partner, someone like Production Bureau custom exhibitions & live events specialists. They take your brief and run it, taking the hassle out of your event management. Event companies like this look after the managed delivery, reducing the stress involved with stand creation. This type of company also understands the best ways to provide breakout areas where event staff and visitors can sit and discuss business in comfortable surroundings.
Secondly, follow Nicky's advice allow yourself to relax emotionally, draw on your spiritual self through the mind and body meditation– It will relieve your anxiousness and negative energy.  This kind of self-awareness will make a difference to your output at the event and your health and wellbeing.
Stress and negative energy are dangerous because they affect our bodies physically, upsetting digestion, which restricts nutrient absorption making us tired, lethargic and can cause mood swings – all this volatility is no good for our performance.
Headaches, neck stiffness, backache, lots of common issues can be stopped sooner with knowledge and advice. We try to provide this at Nicky Snazell's Pain Relief Clinic because it modifies the causal behaviours that keep a niggle from going away.  The mindset of event staff is paramount to stopping this impending stress developing into ongoing issues.
Summary
Think about what you are doing, give yourself time, work with a right exhibition company, remember your mental wellbeing and make time to relax.  Stay well hydrated and smile.
We hope that you enjoyed this article and we look forward to hearing how it helped you.  Thank you and bye for now.
SaveSave
SaveSave
SaveSave
SaveSave
SaveSave
"Nicky Snazell is the only practitioner I will allow to treat me"
Jon Hobbs Chairman UK Acupuncture Association of Chartered Physiotherapists, Vice President of Federation of Holistic Medicine.
The majority of patients who come to my clinic, or maybe who are just considering it and even those who I have personally treated, are totally confused about what GunnIMS is and also how it differs from Acupuncture. The general assumption is that GunnIMS uses needles, so it must be acupuncture, right? Wrong.
What is the Difference Between Acupuncture and GunnIMS
Acupuncture is an Eastern technique, originally developed between 5,000 and 10,000 years ago, without the benefits of modern anatomical knowledge we have today. Chinese Medicine is based on the assumption that energy, or Chi, flows around the body along defined meridian lines. The belief then is that by inserting needles into these meridian lines, it will affect the chi to bring the body back into balance. As a general rule the chi flows in fascia below the skin level, which is not too deep in the body. Typically needles would be inserted into the fascia and left in place for up to 30 minutes. Western acupuncture is a subset of Eastern acupuncture and follows similar principles.
GunnIMS was developed much more recently, over the last 40 years, by Professor Gunn, a Vancouver based Doctor, using western knowledge of the anatomy and uses needles as a micro surgical tool, cutting and directly into muscles which are not reacting properly to nerve signals and causing excess pressure on nerves, leading to long-term, or chronic pain. It thus bears almost no resemblance to acupuncture other than the fact that both techniques use a needle. It's about as relevant as saying surgeons and cake makers both use knives.
Who Can Benefit From GunnIMS
Many people who have, or are suffering long-term unresolved spinal pain, can be helped much more by GunnIMS than any other technique currently available. In fact, GunnIMS is unsurpassed in the diagnosis and treatment of chronic muscular-related nerve (neuropathic) problems.
I'll explain that with an analogy. Think of your car: if your headlight bulb keeps blowing because of a faulty wire in the fuse box, then you need to fix the fuse box, not keep replacing the headlight bulb. This seems blindingly obvious.
The way that human anatomy is formed in the womb means that the limbs can be considered an extension of the spine. So, specific parts of the body are controlled by specific nerves, their roots emerging at the spine. Just as in the car analogy, you could have pain in your foot because of a nerve problem in your back, or an elbow problem because of a nerve problem in the neck.
This is why people who suffer pain in the leg or foot get no relief from endless treatments on their leg or foot. Keep changing the light bulb and it won't fix the problem.
Didn't we just agree it was blindingly obvious to fix the fuse box? Yet I've lost track of the number of times patients have arrived having suffered long-term pain which they have been told was permanent and nothing could be done and just get on with it.
This Is Simply Not True
Even worse, they have had many, many treatments on the symptom area, rather than the root cause of the problem in the spine.
"A non-surgical, non-invasive alternative for pain relief and musculoskeletal repair."
Shockwave therapy is a modern and highly effective treatment option in orthopaedic and rehabilitation medicine. The term shockwave refers to mechanical pressure pulses that expand as a wave in the body.
Radial shockwave was extensively used in mainland Europe for many years before being introduced to the UK. Due to this, radial shockwave is still not commonly available here, but its acceptance is growing, in part helped by gaining NICE approval for some conditions. Our clinic was at the forefront of radial shockwave introduction, following training for Nicky & Alan by an Orthopaedic Consultant who runs a major shockwave clinic in Luxembourg.
Extensive research around the world is continuing to push the boundaries at a rapid pace and many new applications are constantly being developed, so expect more updates in the future.
How does it work?
The shockwave is created by firing a high energy projectile into the back of a transmitter, the front of which is in contact with the patient's body. The projectile is fired repeatedly at a frequency to suit the particular condition being treated.
The transmitter sends a high energy acoustic wave into the body. The energy promotes regeneration and reparative processes of the bones, tendons and other soft tissues. Shockwaves are characterised by large changes in pressure.
Shockwave is particularly effective in the treatment of:
Plantar fasciitis | Policeman's foot
Tendon calcification
Adhesive Capsulitis | Frozen shoulder
Achilles tendonitis
Lumbar spasm
Shin splints
Piriformis syndrome
Iliotibial Band Syndrome
Osteoarthritic joint mobility
Many patients have come to us with osteoarthritic joints and have felt an immediate improvement in joint flexibility. For those who choose not to undergo joint replacement surgery, shockwave offers a maintenance alternative.
There is no extra charge for using radial shockwave.
If you feel we could help you with our radial shockwave technology, then gives us a call.
One autumn morning last year, a quiet, middle-aged clinical professor came to see me because he found his gym workout was badly irritating his elbow and ankle.
I went over my 4 Keys (see my book) healthy living questions to which he scored green in food/ water/ supplements and fitness. He scored amber in lifestyle – he was working a little too much. Family life had been fraught with problems until recently, and on the whole, he loved his work. He just couldn't quite get his life/ work balance right. His mind was amber and at times red, as he found teaching at university stressful, and he also found it difficult to switch off. I intuitively sensed some deeper issues, and it made sense that keeping fit calmed his mind.
"I haven't injured myself or upped my workouts or done anything to cause these pains; they've just crept up on me. My pain is deep and aching, not sharp, and I haven't done anything to cause it,"  he stated, at a loss as to why this was happening to him.
This made me decide to explore his physical body for chronic [neuropathic] pain and to explore the deeper spinal muscles and relevant joints and ligaments. It seemed wise to leave the alternative discipline of shamanic reiki till later. This aspect of healing needs a deeper level of understanding and trust between practitioner and patient.
I could feel that his lower back was tighter on one side This could have been disc irritation, or it could have been his biomechanics; the way he sits and walks, and either a fixed or habitual posture. Telltale signs of collagen lines at the base of his neck and back suggested a thinning of the underlying discs. His buttock was acutely tender. His hamstring was slightly more tense, with sensitivity being increased again over the division of the sciatic nerve at the back of the knee, tight bands in his calf muscles, and a moving tenderness where his ankle flexors wove around his ankle.
This was all pointing to neuropathic changes to his L5 nerve root at the base of his spine. That means the sensitivity of the nerve root due to poor posture or ageing disc, as well as mild peripheral nerve changes, causing small contractures down the limb and his ache.
This type of problem is insidious, and is often a normal part of ageing-related to postural issues, causing disc narrowing, called spondylosis, and subtle changes to nerves, from very mild to severe neuropathy.
The symptoms can be anything from mild stiffness to pins and needles, numbness and various degrees of sharp burning and aching pains, often made worse on exercising.
Edwin needed a combination of treatments and skills to help resolve his problems. Over two treatments I gave him GunnIMS to relieve the deep-seated muscle problems at the base of his neck and back, plus acupuncture, laser, joint mobilisations and deep oscillation. I also used NLP and subtle mind mapping to get his head in the right place.
Ideally, I would have gone on to add shamanic reiki to heal issues in his auric body, balance his chakras, and use key acupuncture points in his fascial plane. However, after two treatments he was physically pain-free and elected to get on with his life.
Humans have a built-in primitive and automatic defence mechanism, which today we refer to as our 'fight or flight' response.
For a prehistoric man, the majority of his time would have been spent in a high-stress state, constantly monitoring for danger, such as when a sabre-toothed tiger eyed him up for lunch. His systems would have had precious little time to calm down and let his body heal and his long-term health would have suffered as a consequence.
His response to being hunted would have been an instant release of a whole cascade of chemical changes in the body, raising breathing rate, blood pressure, blood sugar and heart rate. Non-urgent functions, like the immune system, would have been shut down and the conscious brain switched off. All that mattered was to maximise the speed of decision making and the ability of the body to fight the tiger or escape. Once the threat was removed, his body would have quickly returned to normal operation. All this would have happened very quickly.
Although we don't have to face tigers now, our systems react exactly the same way to any perceived threat and these threats can be a lot longer lasting, which is not healthy for us. Being stuck in a traffic jam, or having a difficult work situation, will be very stressful and trigger our fight or flight response, with the same cascade of chemical changes and the same preferential control of internal systems. Clearly, it's not good to have prolonged periods in this state, where for instance, our immune systems are shut down.
Another natural response can be a feeling of anxiety or fear. When in fight or flight mode we lose our ability for rational thought and our memories are blurred. That's why we are unable to clearly remember what happened in accidents.
When in a real threatening situation, the surge of chemicals will be consumed by the physical reaction, which is important to help the body get back to normal as quickly as possible. However, if your perceived threat is while you are inactive, like sitting on your sofa watching bad news after bad news on TV, then the chemicals are not properly metabolised, which eventually can lead to a dangerous build-up of 'stress hormones'. There's a lot of evidence that any accumulation can cause problems, such as high blood pressure and increased susceptibility to a number of chronic conditions. Hence why we all hear stress can be a killer.
Our fight or flight response is built in. We cannot eliminate it. But there are steps we can take to reduce our stress environment and to develop ways to control stress. Meditation and mindfulness are techniques which you can learn from us. Our HeartMath technology is a wonderful and yet simple tool to help teach you how to lower your stress.
Much is common sense. It should be no surprise that it is incredibly important to have a good supporting social network of real friends. In fact, latest research has shown that it is the most important factor in life expectancy.
Take some time to think about what causes you stress.
Your job, your relationships, your physical environment. And don't underestimate the stressful impact that constantly watching, or reading, bad news has on you.
Physical exercise is highly beneficial because it helps reduce the build-up of toxic stress hormones and gets you to a healthier, calmer state.