So, how do you choose your physiotherapy clinic in seven easy steps?
Physiotherapy skills and qualifications
The most important question - is the physiotherapist appropriately qualified and is there any evidence of ongoing learning and development? Although principals remain consistent, the skills and style of approach can be different as can the aftercare. Please make sure you get reassurances of qualifications and can see ongoing development of therapists.
Clinic Location
If you need physiotherapy, it is important to consider a local physiotherapist or one that is convenient to you. At Nicky Snazell Clinic we do provide specialist  physiotherapy to clients from all over the world who come to Nicky for healing, but in general, we would recommend that you consider a therapist who is within a commutable distance of your work or home location.  A commutable distance is 40-60mins for the right care, Nicky Snazell Pain Relief Clinic service; Stafford, Lichfield, Cannock, Rugeley & Stone.
Style of approach
Like people, physiotherapists are all different. While we hope that they all subscribe to the highest possible standards and approaches, it is important that you make sure that from the initial consultation you feel connected with your therapist and their unique style of approach.
Consider the following:
Have your questions been answered?
Did you feel a connection with the therapist?
Are you clear on the next steps?
Did the therapist explain costs?
Getting to the root cause
Spending time to find the root cause of pain is more important than the treatment itself. We find some clients have pain that is the result of unresolved childhood issues, bereavement and work-stress for example. Without spending the time to really understand your unique situation, often it can be like treating the surface of the problem and not the long-term view of the issue.
Ongoing Physiotherapy care
Once your initial condition and pain are 'fixed', ongoing care is essential. As they say, prevention is better than cure, so periodic check-ups and follow-ups will help ensure that you are maintaining your health. We quite often treat sports injuries and also recommend massage for clients which can relax and rejuvenate you avoiding the aggravation of the problem area.
Other services
Sometimes you may receive physiotherapy which can show that you would benefit from other services such as electro-acupuncture, the aforementioned massage. Does your therapist offer other services to support your wellbeing?
Customer service
A good physiotherapy clinic has a team who can facilitate customer support and great customer service, like helping you to book your appointments, reminders and periodic communication in the form of useful insights, tips and observations to help.
If you are looking for a Physiotherapist why not give our team a call: 01889 881 488
How can I relieve neck pain? The first thing to understand is how this happened, neck pain can be caused by other conditions such as muscle weakness in the shoulders, perhaps lifestyles such as workplace seating or even sports. Take a moment to consider what could be causing yours. While doing this, think about the type of pain you have. Is it a strain or a trapped nerve?
What does a trapped nerve in neck feel like?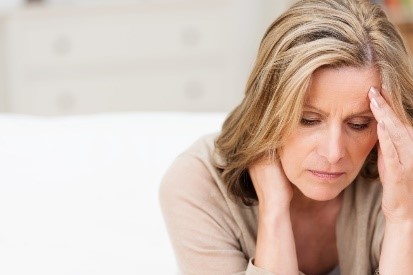 A trapped never typically feels more painful in certain positions, and the pain again can be shooting, described as electric or pulsing. A trapped nerve can throb and jolt when you are moving. A strain usually feels more like a burn or a tear; these sensations can be confusing, so please do not worry if you struggle to distinguish between the two - Our team can help you understand this better and decide the best ways to help you.
How long does neck strain take to heal?
A strain can take between 24-hours and a week to recover. If you are concerned Nicky Snazell can help you with pain relief, it is still worth considering what caused this. The underlying source is always the best way to provide you with long-term pain relief, and maintenance can reduce reoccurrence. 
What is the fastest way to fix a stiff neck?
If you are not ready to consider treatment, we recommend gentle stretches and a gentle massage in-between cooling and warming treatments like an ice-pack and a hot water bottle/wheat/rice bag. Be careful when doing this yourself. If you are unsure how to manage this effectively, contact us.  
Which massage is best for neck pain?
This depends on how you got the neck pain; if it was doing sports, then as you might expect, sports massage could be the proper treatment. Typically, massage is the right treatment for neck pain; manipulating the soft tissue can relax the problem and promote blood flow and healing. 
Where can you go for help with neck pain?
Nicky Snazell pain relief clinic in Stafford can help with neck pain. Please view this page for more information on neck pain, or contact us. Our experienced team of physiotherapists will help you navigate your pain and provide the most effective advice to help you long term. 
Like a traditional massage, sports massage more intensely manipulates the soft tissues and tendons. In addition, the masseuse uses more strength to purge the muscles, which helps to loosen and condition the essential structural integrity. As a result, you are less likely to become injured during sports or physical activity.  
Sports massage also helps to promote blood flow, which can aid healing and recovery after intensive exercise, which is why you will often find sports massage administered before and after races at running clubs.  
What are the common areas for sports massage? 
Typical sports massages include legs used by runners, athletes, hockey, cricket, and rugby players.

As well as the common sports previously mentioned, Netball and Tennis are also popular with shoulder and lower back sports massage therapies. 

The lower back is also a widespread complaint from horse riders, and we have seen jockeys from all over the world. 
What is a sports massage therapist?
A sports massage therapist administers the massage, 'a masseuse', and is often referred to as a therapist as this serves a purpose and not just for pleasure. Sports massage has more medical benefits than other massages which are for relaxation and wellbeing.
What is a sports massage like?
A sports massage is slightly more aggressive than a typical massage, so it can be somewhat uncomfortable initially; however, your therapist will discuss this with you throughout so that it is tolerable. The fact it is more aggressive should not put you off because the effectiveness of the sports massage is driven by the pressure placed on the soft tissues.  
There are many reasons that sports massage is so good for you and keeps you injury-free. This article covers some of the reasons sports massage is good for you. 
What is sports massage good for?
It is good for legs, shoulders, lower back, knees, calves, and neck. 

It is good for keeping your joints stable and loose, reducing the risk of sports injuries.

It is ideal for those who are physically active, runners and hikers. 

It is good for people who have previous injuries to stave off issues resurfacing. 
How can Nicky Snazell Pain Relief Clinic help?
Pain relief clinic is here to help; you will see one of our very experienced team. From there, we will discuss your specific needs and then complete your wellness programme. Nicky and the Pain Relief Clinic look forward to welcoming you aboard. If you are a first-time client, then please use the contact form; if you are an existing patient, you can use the online booking form.